Support to our Customers
A support ticket shall be raised after we receive your email. We shall respond to your query within 3-4 business hours. After ascertaining the support request, we shall either email you the setup instructions or troubleshooting tips. Should you require remote or telephone support, we request you to purchase support in hourly blocks. The products you purchase from us have a very low failure rate and hence it is our strong recommendation that before you contact us for support, please attempt the following:
Restart your PC/Mac/Tablet/iPad. Reset your Internet/Network/Bluetooth connection which usually fixes most printer issues.
Please check the WiFi modem/Router, cables, and network settings to ensure your network hardware is running alright.
If using Bluetooth devices, click on "Forget the Device" and pair it again to reestablish the Bluetooth connection.
If you 
are still facing an issue
, please raise a support ticket by emailing support@onlypos.com.au and one of our support agents will respond within 3-4 business hours.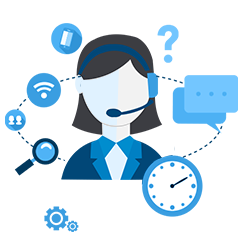 Please include
1. Your company name and Invoice number
2.Name and contact details
3. A detailed description of hardware issue
4. Photos, videos, and Printouts if any, to help explain the issue.
Our support hours are Monday to Friday 9.00 am to 5.00 p.m. (Sydney Time)
We provide pre-paid remote/telephone support
Please click here to buy "Support" in hourly blocks. One of our Support Agents will call you to arrange time for a remote/phone support. Support will be charged at a fixed hourly rate and billed in 30 minute blocks. If the support task is completed in less than 30 minutes, the remaining 30 minutes block will be refunded.
Download this free remote support tool on your Mac or PC:  Download for Windows  Download for Mac
FAQ on support
My hardware is not connecting to the iPad or network.
Most likely it is the issue of network, router or tablet and not printer/scanner/product you purchased from OnlyPOS. All products we sell are 100% genuine official Australian certified manufacturers equipment. 
We advise you to test the device on another network before logging a ticket for support.
Terms of Warranty
Products purchased in Australia are covered by the stated Manufacturer Warranty. OnlyPOS facilitates the warranty returns process if after a support request is lodged, it is ascertained that the product is faulty.
All purchases from OnlyPOS are also covered by Australian Consumer Law.