OnlyPOS is leading provider of following Brands of POS Hardware and POS Software as below:
Our Range of POS Hardware Includes All End-to-End Devices and POS Bundles Such as:
SOFTWARE COMPATIBLE HARDWARE
Our POS Hardware is Compatible with All Trustworthy POS Software in Australia and we provide Complete POS Solutions as below:
OnlyPOS is leading provider of following Brands of POS Hardware and POS Software as below:


Greg Hains
Really impressed by the lengths you have gone to when answering my questions. Given your excellent customer support, I would like to make you my...
Sandy
Appreciate your quick response. Thank you. Quick Response
Carol Britts
Thank you very much. It would seem you live up to your company name--IMPELSOFT! Absolutely first class service!!!
Bassam Chehade
This morning I found the cable delivered as instructed, thank you so much for your assistance. Fast Delivery Service
Clive Bourne
Thank you for your help with scanners. Excellent !!
Kerrie Garrahy
Thank you so much for your prompt service and delivery, much appreciated. Much appreciated!
Barry Worthington
Many thanks for your assistance. Will be using your company again in the future. Very Good Shopping Experience!
James Hegerty
Just received the order from yesterday. Excellent service. Thanks, IMPELSOFT PTY LTD. Awesome Shopping Experience!
Sandy Hugen
Thank you so much. I appreciate your service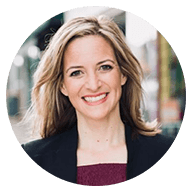 Wendy Jas
The Zebra/Motorola MC55 In Car Charger just arrived and thanks for the fast shipping.. great price too. Keep up the good work.. I'll come to...
OnlyPOS - Point of sale Hardware & Solutions Provider
OnlyPOS – Your Most Trusted Australia owned, 9 Years Experienced POS Hardware and POS Systems Provider. Our Professional and Experienced Team provides you POS Solutions for Your New and Existing Businesses for your Retail, Hospitality, Educational Institutes and Government Agencies.
OnlyPOS is a brand of ImpelSoft Pty. Ltd and our mission is to assist customers in taking their business to the next level by providing the best-in-class products and services. We stock a wide variety of POS Hardware at best prices that include POS Terminals, Receipt Printers, Label Printers, Barcode Scanners and Readers, Cash Registers, Cash Drawers, Weighing Scales, Thermal Paper Rolls, POS Systems and Consumables from leading brands in the industry like Probus, Zebra, Epson, Sam4s, Nexa, Citizen, Sharp, Opticon, Cino, Honeywell, CAS, Posiflex, Tipro, TSC, Datalogic, and many more for application in retail and hospitality sectors.
You can find almost all the latest products launched in Point-of-Sale Industry on our website as soon as they are listed. Our Prices are Very Competitive in the Market as we focus on retaining a customer forever with our effective product pricing and satisfied services. We provide FAST shipping within 24 Hours across Australia and prices on our website are GST Inclusive. We partner with reliable freight service providers to ensure that products reach customers quickly and without damage.